Remove Your Address, Phone and Private Info from 200+ Sites Cheap Easy
Our US based privacy opt-out team removes your data from 200+ people search sites and data brokers, plus any new sources over the year that we track in the US 🇺🇸. This includes behind-the-scenes data companies, aggregate sites, and behind-the-paywall non-FCRA compliant sites.
Privacy Now
Everything you need to protect yourself online
Start by clearing yourself from 11 basic sites for free, then we will do a somplete scrub efficiently and cheaply.
Works on data brokers worldwide: 🇺🇸 🇫🇷 🇩🇪 🇨🇭 🇮🇹 🇬🇧 🇨🇦 🇦🇺 🇳🇿 🇿🇦
Stop employers from discrimating against you due to previous incarceration. Remove yourself from criminal databases.

We remove your genetic data from ancestry.com and 23andme.
-----
-----Enable Javascript-----
-----Enable Javascript----
Pro
$149.99 /year
Get your data deleted from the internet, right away!
200+ Sites Opted Out

Up to 5 Team Members allowed

Dark Web Monitoring & Privacy Concierge Support Included

Clean Slate Treatment

Custom Support Requests Allowed

Fully Featured Dashboard
Get started today
------Enable JS------
---------------
---------
Priority support

Unlimited Team Members

Custom Solutions

Special Enterprise Dashboard
Contact Us Now
Support center
Anim aute id magna aliqua ad ad non deserunt sunt. Qui irure qui lorem cupidatat commodo. Elit sunt amet fugiat veniam occaecat fugiat aliqua.
Deleting Common Data Brokers
We first remove data from common data brokers such as Axciom.
Remove From People Search Sites
We then remove from people search sites such as fastpeoplesearch.com
Remove data from genetic databases
We remove data from genetic databases such as 23andme.com.
Sweeping Up
We continue to clean up any traces left over, and add new data broker sites on the dashboard to remove from.
Feature comparison
Comparison
| Feature | Starter tier | Scale tier | Growth tier |
| --- | --- | --- | --- |
| Removes Basic People Search Sites | Yes | Yes | Yes |
| Easy to use accounting | Yes | Yes | Yes |
| EasyData Brokers Removed | 400+ Sites | 400+ Sites | 50 Sites Removed |
| Invoicing | 0 Free Accounts | 2 Free Accounts | 1 Free Account |
| Exclusive offers | Yes | No | No |
| 6 months free advisor | Yes | No | No |
| Mobile and web access | Yes | Yes | No |
Frequently asked questions
What is PrivacyPros' main focus?

PrivacyPros is primarily focused on removing Personally Identifiable Information (PII) from various websites and platforms. We specialize in eliminating details such as name, date of birth/age, address, phone numbers, emails, relatives' names, real estate records, and more from people search, genealogy, voter registration, real estate evaluation, fictitious court records, and vehicle search websites. Additionally, we assist consumers in reducing automated phone calls and unwanted solicitations through email and United States mail.

Can I request the removal of my information from a specific site? Privacy pros works with removing social media posts.

Unfortunately, we do not provide a service for opting out from a particular site only. If you are concerned about a specific site, we recommend contacting that site directly to request the removal of your information. However, it is important to note that you may also need to remove your information from other sites that are scraped by and advertise with the targeted site. This often involves navigating through a network of 25-50+ sites, which is why we do not offer a singular site opt-out service.

What should I do if I don't see a particular site on PrivacyPros' list?

If you do not find a specific site listed on our services, please reach out to us by sending an email to accounts@privacypros.com. We are continually expanding our coverage and adding new sites as they become available. If the site you are looking for is not listed yet, it is likely because it is relatively new, or we are currently in the process of verifying and investigating the effectiveness of removal procedures for that site.

Does PrivacyPros delete information that appears on Google?

Generally, yes. However, it is important to understand that Google itself does not store your personally identifiable information on publicly-accessible sites or services. Google functions as an index of what is available online, indexing content from other websites. When we delete a record from a site that shows up on Google's search results, the page's index may still be visible on Google for a period of time. However, if you click on the link, you will be directed to a "Page Not Found" message. By taking no action, these dead records will eventually fall off Google's search results in 1-2 months. Nonetheless, as part of our proactive approach, we request Google to expedite the removal of these links within 1-2 weeks through their Outdated Content Page Request Form.

Does PrivacyPros follow up on dead links in Google search results?

Absolutely! Once we delete a record from a site that appears on Google's search results, the page's index may still show up on Google, even though clicking on the link will lead to a "Page Not Found" message. If we take no further action, these dead records will naturally disappear from Google's search results within 1-2 months. However, we take a proactive approach by requesting Google to remove these links within 1-2 weeks using their Outdated Content Page Request Form.

Will my name be removed from my relatives' and neighbors' records and advertisements?

Yes, when we delete your record from a site, it typically takes around 3-5 weeks for the changes to propagate and reflect the removal of your information on your relatives' listings. During this transitional period, if someone tries to search for you or click on your name, they will be redirected to a "Page Not Found" message. Rest assured that the removal process extends to your relatives' records and advertisements as well.

Can PrivacyPros scrub my social media accounts?

Yes, we can assist with targeted opt-out services for social media platforms. Our team can work to remove or manage your personal information and content on specific social media sites, helping you regain control over your online presence and privacy. Please note that the extent of our services may vary depending on the specific platform's policies and procedures.
----------------
------------------------------
--------------------------------------------------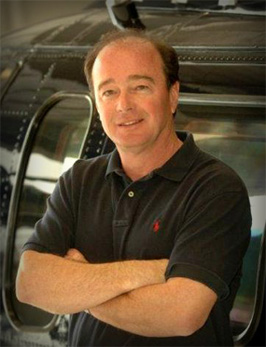 We work with our customers to ensure data removal is ensured.
We work with a variety of customers from around the world, including companies, business leaders, and other outstanding individuals
200+ Sites Checked
Sites checked for your information
PrivacyPros checks and removes your dat on 200+ websites
30,000+ Sites Checked
We're proud to have removed over 30,000 website profiles .
Our proffesionals have removed peoples information on 30,000+ websites .
100+ customers
We have served 100+ customers
We have had more than 100 successful scrubs
---------------------------.
----------------------------------.